Spinal stenosis
WHAT IS SPINAL STENOSIS?
This condition is a narrowing of the spinal canal that results from the degeneration of bones, discs, or joints in the cervical spine.
TREATMENT FOR SPINAL STENOSIS
Are you living with radiating leg pain?
Do you find relief when sitting down or leaning forward?
You may be suffering from lumbar spinal stenosis.  
---
Superion® by Vertiflex
Superion® by Vertiflex is redefining the treatment for lumbar stenosis by offering a minimally invasive procedure that is simple, safe, and effective. With just a nickel-sized incision, local anesthesia and minimal operating time, you can take your life back. Superion's effectiveness is validated by 4 years of clinical data and the device is approved by the FDA.
LEARN MORE ABOUT SUPERION®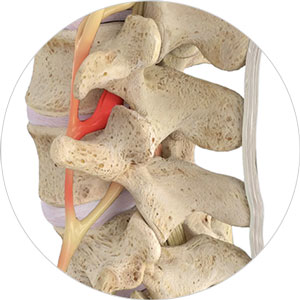 Pre-Operative
Post-Operative
LEARN MORE ABOUT SUPERION®
---